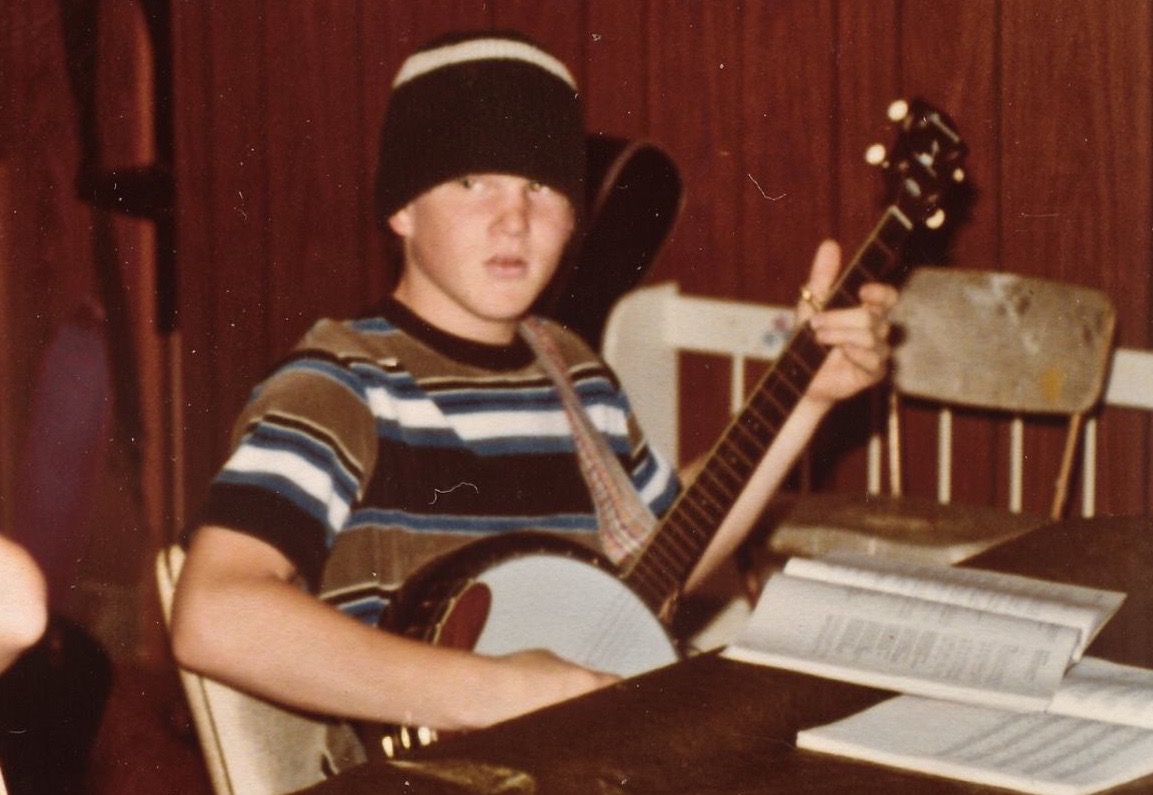 Greetings, fellow banjo pickers! 
Have you had moments where you've wanted your playing to move along more quickly? Have you ever wondered if you have what it takes to go to the next level? 
I've struggled with all those things. At nearly every level, I've plateaued and thought, "Is this it? Am I stuck here?" Since the age of thirteen I've been obsessed with learning how to play the banjo well, because going to the next level is always such a thrill. 
As a result I've had to develop some tried-and-true ways of doing things through experimentation and study. I've used these ideas for my 26 years with Alison Krauss & Union Station, for the O Brother soundtrack, and for everything else I've ever played on - and I'd love to share them with you. 
Just got this in an email: "I've just got to say, this workshop has been so much more than I expected….The effort you've put into this and the ground you've covered like a fog will keep me busy for years….Again, thanks so much. I call that a bargain, the best I ever had!" David W. 
TOPICS: Just a few of the things I've covered: 
Releasing tension (the thing that puts a lid on our dexterity). 
How I work on timing and feel. 
Dynamics. 
Tone. 
Backup. 
The trick to learning the neck well. 
String bending, vibrato, and working it all into rolls. 
Single-string playing. 
Slow playing. 
Clinch Mountain Backstep. 
Mollie Catherine Carter. 
Learning from recordings. 
How to practice effectively. 
Oh, I almost forgot the extras. By signing up for the workshop you'll receive free downloads of my banjo-oriented bluegrass record Hogan's House of Music, my Christmas Collection (18 holiday favorites), and a pdf of my long out-of-print The Traditional Banjo Workbook. 
I look forward to seeing you there. 
LESSONS WITH A PRO: 26 Years With Alison Krauss & Union Station, banjoist on the O Brother Soundtrack's "Man of Constant Sorrow," and on sessions with Dolly Parton, Kate Rusby, Dan Tyminski, Vince Gill, Randy Travis, Alan Jackson, and many more. 
LEVEL: Broadly Intermediate - lots of material for not-so-beginners all through early advanced players. 
SUBJECTS: Playing without tension, improving timing and feel, dynamics, tone, string bending, vibrato, scales, single-string playing, transcribing, and more. 
BONUS MATERIALS: Each participant will receive free downloads of Ron's banjo-oriented bluegrass cd, Hogan's House of Music, his Christmas Collection of 18 holiday favorites, and a free download of the long out-of-print Traditional Bluegrass Banjo Workbook – a total of $49 in free extras. 
WORKSHOP REVIEWS: "As a guy who's been participating in this clinic I promise you the value you'll receive is worth FAR more than the price. I've done banjo camps, clinics, and lessons with the best in the business. The wisdom Ron imparts is second to none. You WILL be a better player, and you'll enjoy every second. You'll have a hard time putting your banjo down after the first session, and you'll be thinking about it all day at work after the second. And it only gets better from there." 
"Great class. Ron knows how to communicate; he 'teaches ideas' and is well prepared. No wasted time. The overall class experience is like having a one on one lesson with good friend."